The 8 Best MIDI Wind Controllers (2023)
Digital wind instruments unlock new possibilities, letting you control MIDI-enabled instruments and software with the same nuance as a traditional wind instrument. In this article, I'll cover the 8 best MIDI wind controllers available, exploring their key features, specs, and their price ranges.
My main recommendation is the Akai EWI 5000. It offers a realistic feel and response with multiple fingering modes. It features a high-quality design, ultra-low latency wireless connectivity, and versatility, making it suitable for live performances and studio work.
The Roland Aerophone AE-01 Mini is also worth considering. This is a beginner-friendly digital wind instrument with a very straightforward design. It features high-quality sounds, and Bluetooth connectivity, and is very compact & lightweight.
I enjoy experimenting with new instruments and sound creation approaches. A MIDI wind controller is one tool that I've recently started using in my work. At first, I was intimidated by the learning curve, but once I got the hang of it, I was blown away by the controller's expressive possibilities.
The 8 Best MIDI Wind Controllers (2023)
Let's move don't the full list:
The Akai EWI 5000 is an advanced electronic wind instrument that features a highly sensitive mouthpiece with air-pressure level and bite sensors, making it feel like a real instrument.
I'm impressed by how this electronic wind instrument offers different fingering modes for versatility. It can accommodate any playing technique, with 12 dynamic keyboard keys for more options, and eight accuracy dials to easily adjust instrument or effect settings. Simpler customization leads to better control and boundless creativity.
Pros
Expressive and versatile wind instrument
Seamless 2.4 GHz ultra-low-latency wireless connectivity
Multiple fingering modes for adaptability
Responsive mouthpiece with air pressure and bite sensors
Rechargeable lithium-ion battery provides long-lasting playtime
3 GB of world-class acoustic and synth sounds by SONiVOX
Cons
Charging issues if the battery drains too low
Occasional unresponsiveness or random lockups
Pricey
What makes the Akai EWI 5000 stand out is its wireless capabilities; a flawless 2.4 GHz low-latency connection allows for limitless performance. The stereo wireless audio support improves the experience even more, including a high-quality receiver.
The AE-01 is a compact digital wind instrument, perfect for musicians who are always on the move, thanks to its small size and lightweight design. I love the built-in speaker and battery power. This instrument allows for unrestricted play and quiet practice with headphones.
The AE-01 has simple fingering like a traditional recorder, which helps with quick learning and smooth performances, making it ideal for beginners. Plus, you have the mini Plus app that offers additional sounds, tutorial songs, and lessons for players to improve their skills and explore more music.
Pros
Easy to learn and play with simple fingering
Compact and lightweight
Onboard speaker and battery power for playing anywhere
Bluetooth connectivity for playing with music apps
High-quality built-in sounds (saxophone, flute, clarinet, violin)
Free Aerophone Mini Plus app with additional sounds and lessons
Cons
Not the most durable device
Latency issues with the app
With six high-quality sound options, the AE-01 delivers good sound and is easy to use. There's also wireless Bluetooth MIDI capability, allowing smooth integration with software instruments and music apps for fun jam sessions.
The Roland Aerophone AE-30 Pro stands out for its playability, thanks to its fast-response sensors and controls. The remarkable responsiveness allows musicians to put their personal touch on each performance, while the standard saxophone finger placement ensures an easy-to-play experience and smooth transitions between instruments.
I really like that it has a wide range of over 300 acoustic and electronic sounds, featuring traditional, contemporary, and global instruments. The Roland SuperNATURAL sound technology gives a genuine acoustic sound and response.
Pros
Over 300 acoustic and electronic sounds
Authentic brass, woodwinds, strings, and other sounds
Advanced ZEN-Core Synthesis System for diverse synth tones
Bluetooth audio and MIDI, USB MIDI, and traditional MIDI ports
Silent playing with headphones
Built-in speaker, headphones jack, and battery power
Cons
Key sticking is known to happen
Pricey
The ZEN-Core Synthesis System lets you enjoy various vintage and modern synthesizer sounds, letting you explore new musical possibilities. Naturally, the price is steeper for this device compared to competitors but for the quality you get, it is understandable.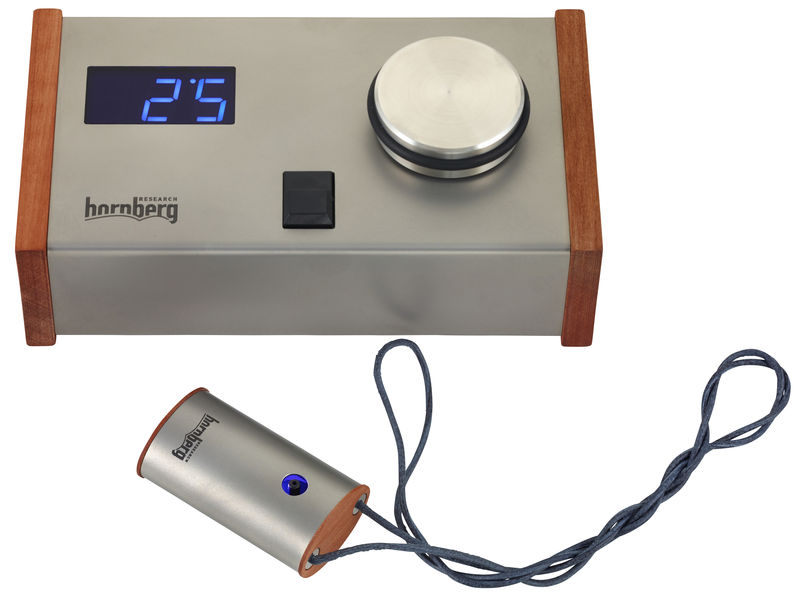 The hb1 MIDI Breath Station has outstanding accuracy and response with its wooden mouthpiece which works great for playing in live and studio settings. It acts as a precise sensor, MIDI merger, and an integrated MIDInterface, making it adaptable to different devices.
The hb1 MIDI Breath Station has great customization options. With an adjustable release function and dynamic attack control, it suits various music styles, from soft pianissimo to powerful crescendos. The hb1's dual-mode function allows you to control two separate MIDI CCs at once, enhancing your expressive possibilities.
Pros
Regulates any electronic instrument with MIDI or USB port
Specially designed wooden mouthpiece as precision sensor
Integrated MIDI merger and MIDInterface
Innovative parameter control for high precision and sensitivity
Good build quality
Cons
A potential learning curve for using all features effectively
Pricey
It easily integrates with your existing equipment, connecting with any electronic instrument or device with a MIDI or USB port. There's no hassle with complicated connections or setup – just plug in, and play.
5. Roland Aerophone AE-10
A digital wind instrument with all the essentials
A quality MIDI Wind Controller equipped with Roland's SuperNATURAL sound technology.
View Price at Amazon
Created for acoustic saxophonists, the Roland Aerophone AE-10 offers great compatibility by using familiar saxophone fingerings. The mouthpiece's breath sensor technology caters to players of all levels, providing a smoother and more enjoyable experience.
This AE-10's easy transposition lets you explore and play any key with ease. The Full Range feature automatically switches between soprano, alto, tenor, and baritone sax types based on your key range. The Sax Section function layers four types of saxophones, allowing you to play them in unison.
Pros
Fingering compatible with an acoustic saxophone
Wide variety of onboard sounds (sax, clarinet, flute, trumpet, strings)
Realistic and expressive saxophone sounds
Responsive breath sensor with reed structure
Built-in onboard monitor speakers
Portable and lightweight
Cons
Plastic construction
Battery drains quickly
A bit pricey
The sound library is extensive and versatile as you'd expect from Roland, featuring instruments like the trumpet, tuba, and more. It's a useful practice tool with various effects and good sound quality when used with headphones or external amps, thanks to Roland's SuperNATURAL modeling technology that captures each instrument's nuance.
Akai's versatile MIDI wind controllers with multi-fingering modes
A professional electronic wind instrument with over 75 sounds.
View Price at Amazon
Its real feel and fast, sensitive reaction enable musicians to maintain the unique nuances of wind instruments. I like the expression and emotion this instrument provides. The built-in, highly-sensitive sensors skillfully gauge breath strength and mouthpiece pressure for ultimate control over pitch, tone, and volume.
You can explore a range of orchestral, jazz band, and synthesizer sounds and enjoy complete customization with several fingering modes designed for both brass and reed players. Powered by advanced USB technology, this electronic wind instrument includes Garritan's professionally created instrument sounds, accessed via the Aria Player software compatible with Mac and PC.
Pros
Authentic feel, layout, and response
Multiple fingering modes for various players
Touch-sensitive keys and octave roller
Ultra-responsive sensors for breath intensity and mouthpiece pressure
Custom Aria Player software with premium wind instrument sounds Seamless plug-and-play USB connectivity
Expandable performance potential as a MIDI controller
Cons
Tethered to a computer for sound output
The setup is a bit complicated
This digital wind instrument also works as a complete MIDI controller, seamlessly functioning with various computer-based plugins that process MIDI data. It's a perfect addition to any modern musician's setup.

The Roland Aerophone GO has 11 built-in tones such as four sax types, flute, clarinet, and violin – offering many sound options. Plus, with 50 more tones available through the AeroPhone Go Plus app for iOS or Android, you have a wide variety to choose from.
It has an ensemble feature that allows you to play up to seven players at once. This lightweight instrument suits both beginners and experienced musicians. Its Bluetooth audio connection to smartphones and AA battery compatibility lets you play anytime, anywhere.
Pros
11 onboard tones, and 50 additional sounds through the app
Easy to play; adjustable blowing resistance.
Can practice quietly with headphones.
Battery-operated & built-in speaker.
Comes with a dedicated soft case.
Works with a smartphone via Bluetooth.
Cons
Sound quality is not the best when compared to other competitors
A tad pricey
This battery-operated device is player-friendly, with an adjustable blowing resistance, and also has a built-in speaker. You can also utilize the headphone jack for quiet practice. Overall, it's a decent entry hailing from a juggernaut of a company that is Roland.
8. Carry-On Wind Instrument
A decent, affordable digital wind instrument that is kid-friendly
A lightweight instrument, perfect for on-the-go players and beginners.
View Price at Amazon
The Carry-On Wind Instrument comes with 10 built-in sounds so you can try different musical styles, from saxophone to synthesizer. It's easy to play and use with different apps, allowing for quiet practice with headphones.
This electronic wind instrument connects easily to other devices, thanks to Bluetooth MIDI functionality. Connect it to audio workstations and MIDI sound sources for endless creative options. Use it with your favorite software or discover new platforms while traveling.
Pros
Easy to connect to GarageBand and other MIDI apps
Built-in speaker and headphone socket for silent practice
Bluetooth MIDI compatibility with various platforms
10 instrument voices built-in
USB rechargeable battery with up to 3 hours of playing time
Removable and washable silicone mouthpiece
Cons
May not work as a MIDI controller for some applications
Not the best sound quality
Silicone mouthpiece cover may be uncomfortable for some
It's lightweight and easy to carry, ideal for musicians on the go. Its recorder-like design fits in your bag, making it easy to bring around. The rechargeable battery provides up to 3 hours of playtime, and the headphone jack lets you practice quietly. This is great for beginners, with many options to inspire creativity.
Buyer's Guide
1. What is a MIDI wind controller, and how does it work?
A MIDI Wind Controller is a type of electronic musical instrument that produces sounds through MIDI data input. It allows wind instrument players to control and play digital music using breath and finger techniques.
2. Important Features to Consider
Key factors to look for when selecting a MIDI wind controller include connectivity options (USB, wireless, Bluetooth, MIDI), responsiveness (breath and bite sensors, fingering modes), aftertouch capabilities (for additional expressive control), and overall expressiveness (instrument sounds and built-in effects).
Breath and expression control
When searching for a MIDI Wind Controller, look for breath and expression control to enhance musicality, realism, and nuance, while considering customizable options like responsive mouthpieces and sensors that suit your playing style.
Key and finger layout
Look for a digital wind instrument with a key and finger layout that matches your existing playing style for an intuitive and comfortable experience, like the Roland AE-10 Aerophone's saxophone fingering or the Akai EWI 5000's multiple fingering modes to accommodate different playing styles.
3. Compatibility with Software and Hardware
Ensure your preferred MIDI wind controller is compatible with your digital audio workstation (DAW), and other music production hardware and software. For instance, the Hornberg Research hb1 MIDI Breath Station is an exceptional MIDI controller due to its specialized wooden mouthpiece and compatibility with any electronic instrument featuring MIDI or USB ports.
Similarly, the AKAI Professional EWI USB is a great choice offering seamless plug-and-play USB connectivity to Mac or PC, and functioning as a full-featured MIDI controller to interact with a variety of computer-based plugins.
Wireless connectivity and portability
Wireless connectivity and portability are other factors to consider when choosing a MIDI wind controller, as they allow for unrestricted performances and easy transport. The AKAI Professional EWI 5000 is a prime example, offering seamless 2.4 GHz wireless connectivity.
Similarly, the Roland AE-05 Aerophone GO is Bluetooth enabled for wireless connectivity to your smartphone and can be powered by AA batteries, allowing for greater mobility during practice and performances.
4. MIDI Wind Controller Accessories
Essential accessories for MIDI wind controllers include protective cases, stands, mouthpieces, and maintenance tools. Having a sturdy case ensures your MIDI wind controller remains in good condition during travel and storage. Additional mouthpieces, like the removable and washable silicone mouthpiece for the Roland AE-01 Aerophone Mini, can provide added hygiene and personalization.
5. Making a Confident Purchase
To make an informed decision before buying, consult reputable sources for product reviews and customer feedback to determine the MIDI wind controller's performance across different settings and applications.
In conclusion, thoroughly researching and evaluating the range of MIDI wind controllers available will undoubtedly lead to a more informed, satisfying purchase. By considering your skill level, intended use, budget, and desired features, as well as compatibility, essential accessories, and learning resources, you can confidently invest in the perfect MIDI wind controller for your needs, ensuring endless musical possibilities and creativity.
FAQs
1. Can I use a MIDI wind controller with my computer?
Most MIDI wind controllers are compatible with computers, and they can be connected using a USB cable.
2. Do I need any special software or equipment to use a MIDI wind controller?
While some MIDI wind controllers come with their own dedicated software and sound libraries, most can be used with any standard MIDI software or electronic instrument. However, it is essential to ensure that the controller is compatible with the software or device you plan to use it with.
3. Are MIDI wind controllers suitable for beginners, or do they require advanced skills to operate?
MIDI wind controllers are suitable for musicians of all skill levels, although they may require some learning and practice to use effectively as any conventional instrument. While they are similar to traditional wind instruments, the MIDI technology adds an additional layer of complexity that may take some time to master.
Verdict
As a seasoned musician and music writer, I can tell you that these devices are a game-changer for any wind instrument player looking to expand their sound and performance capabilities. But when it comes to my top recommended product, there's no contest.
My main recommended device is the Akai EWI 5000. It has a realistic feel and response, as well as different fingering settings. It has a high-quality design, ultra-low latency wireless connectivity, and responsiveness, making it appropriate for different settings.
As for my second recommended product, the Roland Aerophone AE-01 Mini is a beginner-friendly digital wind instrument with a simple design. It has high-quality sounds, Bluetooth connectivity, and is very compact.
Featured image by Bubli, CC BY-SA 3.0, via Wikimedia Commons