The 5 Best Mics for Recording Piano (2023)
Recording a piano is not an easy task and if you want to do it right, you have to use the right microphones.

Neumann U87 AI is a great mic for recording a piano, though its price is outside the budget for most people.

The Rode M5 MP is a great budget-friendly mic that will give you sound good quality for a reasonable price.
The 5 Best Mics for Recording Piano (2023)
Let's compare these in more detail: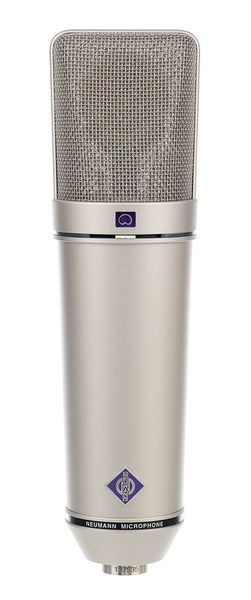 Neumann U87 is one of the best-known microphones used for recording pianos and there's a good reason for that.
Pros
Compact and light
Low price
Metal housing
Coming from one of the oldest manufacturers in the world, the U87 is a great microphone with a variety of sounds it can be applied to. It has three switchable polar patterns, giving you all the space you need to set up your mic perfectly.
| | |
| --- | --- |
| Microphone Type | Large dual-diaphragm condenser mic |
| Low Cut | Yes |
| Pad | Yes |
| Polar Patterns | Omnidirectional, cardioid, figure-8 |
Apart from that, you will find a low-cut switch and a pad included on this mic. This is an incredibly versatile mic that can be used for many different recording situations.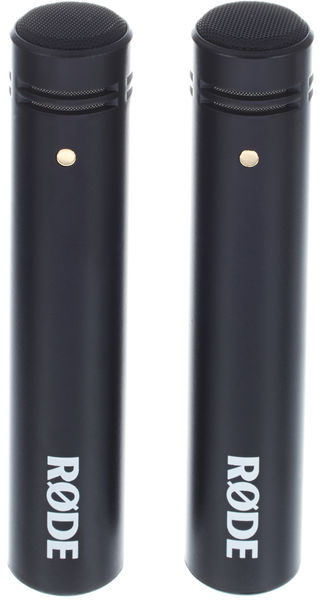 Rode M5 is a great pick for everyone looking to buy a quality-sounding, low-budget microphone for recording their piano.
Pros
Compact and light
Low price
Metal housing
This is a lightweight version of a condenser microphone with a ½" diaphragm capsule inside it.
| | |
| --- | --- |
| Microphone Type | Condenser mic |
| Low Cut | No |
| Pad | No |
| Polar Patterns | Cardioid |
You can get solid sound quality that is really enough for most of the people and their recordings. All in all, this is a great little mic that has its boundaries but does the job it claims to do really well.

The C414 is somewhat of an industry standard when it comes to recording all sorts of musical instruments and sounds. This is a highly versatile mic with a high-quality recording output, making it a very thankful item in your recording kit.
Pros
9 switchable directional characteristics
3-way switchable bass filters
3 PAD's
When using this mic, you can use up to 9 different polar patterns, switching easily from one to other. You can also use 3-way switchable bass filters and 3 different levels of pads to get you the best sound possible without distorting it
| | |
| --- | --- |
| Microphone Type | Large-diaphragm condenser |
| Low Cut | Yes |
| Pad | Yes |
| Polar Patterns | Cardioid, wide-cardioid, hypercardioid, omnidirectional, figure-8 + 4 intermediate positions |
The great thing about this mic is that it also comes with a memory lock, keeping the settings of your mic in one place when you're on the road.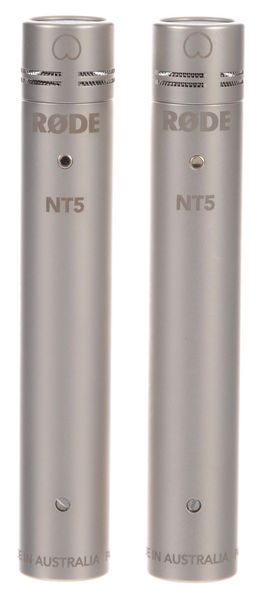 The NT5 is quite a step up from the Rode M5, which was featured earlier on this list. This is a stereo pair of mics with very decent recording quality.
Pros
Lightweight
Affordable price
Very low noise
This pair of mics come with a ½" gold-sputtered capsule. They don't have pad or low cut buttons, but you can still sculpt the sound of these very well in your DAW.
| | |
| --- | --- |
| Microphone Type | Condenser |
| Low Cut | No |
| Pad | No |
| Polar Patterns | Cardioid |
In the set, you will also find a windshield, stand adapter, and plastic case for traveling. This is a great buy for home musicians looking to record themselves without spending tons of money on studio equipment.
MXL is not quite as much of a household brand in the microphone industry as the previous ones on this list, but they have made a very strong name for themselves with quality mics at good price points.
Pros
Warm sound and clarity when recording
FET preamp
Great price
This condenser microphone is a great budget buy if you're looking to get a nice sound quality without much hassle.
| | |
| --- | --- |
| Microphone Type | Condenser |
| Low Cut | Yes |
| Pad | Yes |
| Polar Patterns | Cardioid |
Buyer's Guide
What type of microphone is best for recording piano?
When you're recording a piano, condenser mics are the best choice. This is because of the sound quality and range they provide.
Dynamic mics are more robust and better at performing in noisy situations, but condenser mics are more subtle and can pick up a much greater tone range. When you combine this feature with a piano's massive range of notes (over 7 octaves), you get the idea of why they are the best for this job.
How do you record piano?
Stereo Recording using 2 Condenser Mics
For this type of recording, you use a matched pair of 2 cardioid condenser mics, you can record these by putting them in an X/Y arrangement outside of the piano.
Single Microphone Recording
It's great to record the piano with two microphones, but you can do it with one as well. A single, large-diaphragm cardioid condenser mic is put just outside the piano, in a sweet spot where it can pick up most of the sounds.
Microphones Inside Piano
Having mics inside the piano achieves clear sound and good isolation.
How Many Mics does it take to record a piano?
It is best to use two microphones when recording a piano. However, you can also use just one if you have a good enough microphone and you are happy with the sound that it records.
Can you record piano with an SM57?
You can record a microphone with an SM57, but you're not going to get the full sound with a dynamic mic. Condenser mics are far better to use.
Conclusion
I hope that this article has helped you learn something new about what microphones to use when recording piano. Whether you are a professional music producer looking to pick up the best piano mic available or a home musician looking to get a budget-friendly option that will give you nice sound quality, there should be an option for everyone on this list.