The 5 Best Guitar Slides For Acoustic Guitar (2023)
Choosing the best guitar slide is not a difficult task. It is a relatively simple tool, but of course, there are some elements to consider, like the material, the size, and the weight.

One of the coolest and most fun guitar tools is the guitar slide with its glissando and deep vibrato effects, which sounds kind of similar to human singing. It is a common technique in country-style and blues-style guitar playing, allowing the guitarists to play unique licks and riffs.
Worn over a finger of your choice, an acoustic guitar slide is a tube that can be made from different materials such as glass, metal, or ceramic. With the tool on your finger, you slide up and down the fretboard, creating a smooth sound from one pitch to another.
All things considered, my top pick for acoustic guitar slide is the hand-crafted ceramic Dunlop 243 Moonshine with its warm sound and great sustain.
My pick for tighter budgets is the Ernie Ball Glass Slide which provides a smooth and clear tone with its durable material, pyrex glass.
The 5 Best Guitar Slides For Acoustic Guitar (2023)
Let's compare them in more detail: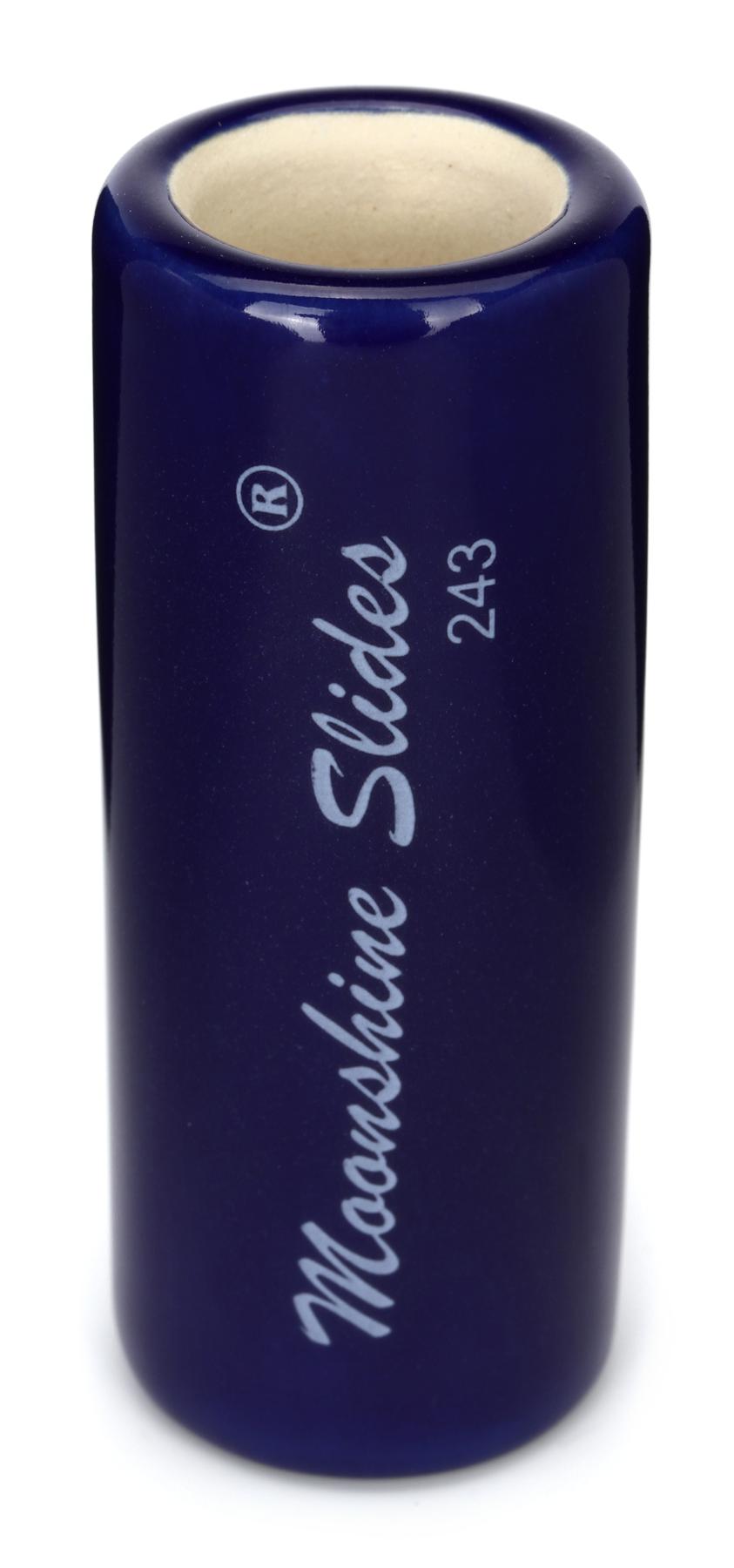 With its lovely look and great tone, Dunlop Moonshine is one of the best acoustic guitar slides available in the market today. It comes in two sizes, medium and large, both featuring 2.76" (70 mm) of length.
Pros
Hand-crafted
Warm tone, great sustain
Great value for the price
Porous interior design
Cons
Not the most durable guitar slide
These ceramic slides are hand-crafted and have a warm, mellow tone. They also feel pretty comfortable with the porous interior design, allowing your finger to breathe inside, absorbing moisture.
Overall, these slides are great value for the price, but you have to be careful with them as they can easily get broken.
| | |
| --- | --- |
| Material | Ceramic |
| Weight (Medium) | 2.1 oz (60 gr) |
| Size | Medium – Large |
| Length | 2.76" (70 mm) |
| Sound | Smooth tone and good sustain |
When it comes to guitar accessories, Ernie Ball is one of the first brands that comes to mind. Again, they do not disappoint with their highly affordable glass acoustic guitar slide made of durable Pyrex glass, providing a warm sound.
Pros
Highly affordable
Lightweight
Durable Pyrex Glass
Cons
Sizing can be inconsistent
It comes in three different sizes for every guitarist, and its thickness creates clear and warm tones, especially for acoustic blues.
Overall, you get much more than what you pay for with this slide. It is a great slide for casual guitarists and beginners who want to learn slide-style playing.
| | |
| --- | --- |
| Material | Pyrex Glass |
| Weight (Medium) | 1.6 oz (45.4 gr) |
| Size | Small, Medium, Large |
| Length | 2.72" (69 mm) |
| Sound | Warm and clear tone |
Inspired by the authentic guitar slide of Eric Sardinas, Dunlop Preachin Pipe is one of the highest-quality acoustic guitar slides on the market today. It is made from pure brass and provides the great classic blues sound associated with the slide master Sardinas.
Pros
Very durable
Great sound
Tapered shape
Cons
Can be hard to get used to the shape
The slide features a tapered shape, minimizing the fret buzz, which is also great for beginners as well as professional players. The shape makes it easier to play chords and double-stops. It is highly comfortable on fingers, and the brass material makes it extremely durable.
If you are after a durable, top-quality acoustic guitar slide with a bluesy sound, this is one to consider..
| | |
| --- | --- |
| Material | Brass |
| Weight (Medium) | 4 oz (113.4 gr) |
| Size | Medium , Large |
| Length | 4.9" (124 mm) |
| Sound | Great bluesy sound |
4. D'Addario Planet Waves Glass Slide
Top Knuckle-Length Slide Pick
Thick-sounding Glass Short Slide With Smooth Finish.
View Price at Amazon
D'Addario Planet Waves Glass Slide is a good choice for guitarists looking for a relatively shorter, knuckle-length glass slide with a warm and thick tone. It is made of boron silicate, slightly more durable than regular glass, and is specially treated with heat for a smoother surface. But of course, glass is glass; so, you have to be careful with it.
Pros
Warm and thick tone, great sustain
Smooth surface
Lightweight and short, good to use with index, middle, or ring finger
This slide provides a good playing experience thanks to the flat surface and immaculate finish. It comes in three sizes; small, medium, and large, allowing guitarists to use it with indexü middle or ring finger, thanks to its short length.
If you are after a knuckle-length good-quality glass slide, D'Addario Planet Waves is a great choice.
| | |
| --- | --- |
| Material | Boron silicate |
| Weight (Medium) | 1.1 oz (32 gr) |
| Size | Small, Medium, Large |
| Length | 2.4." (60 mm) |
| Sound | Warm and thick sound |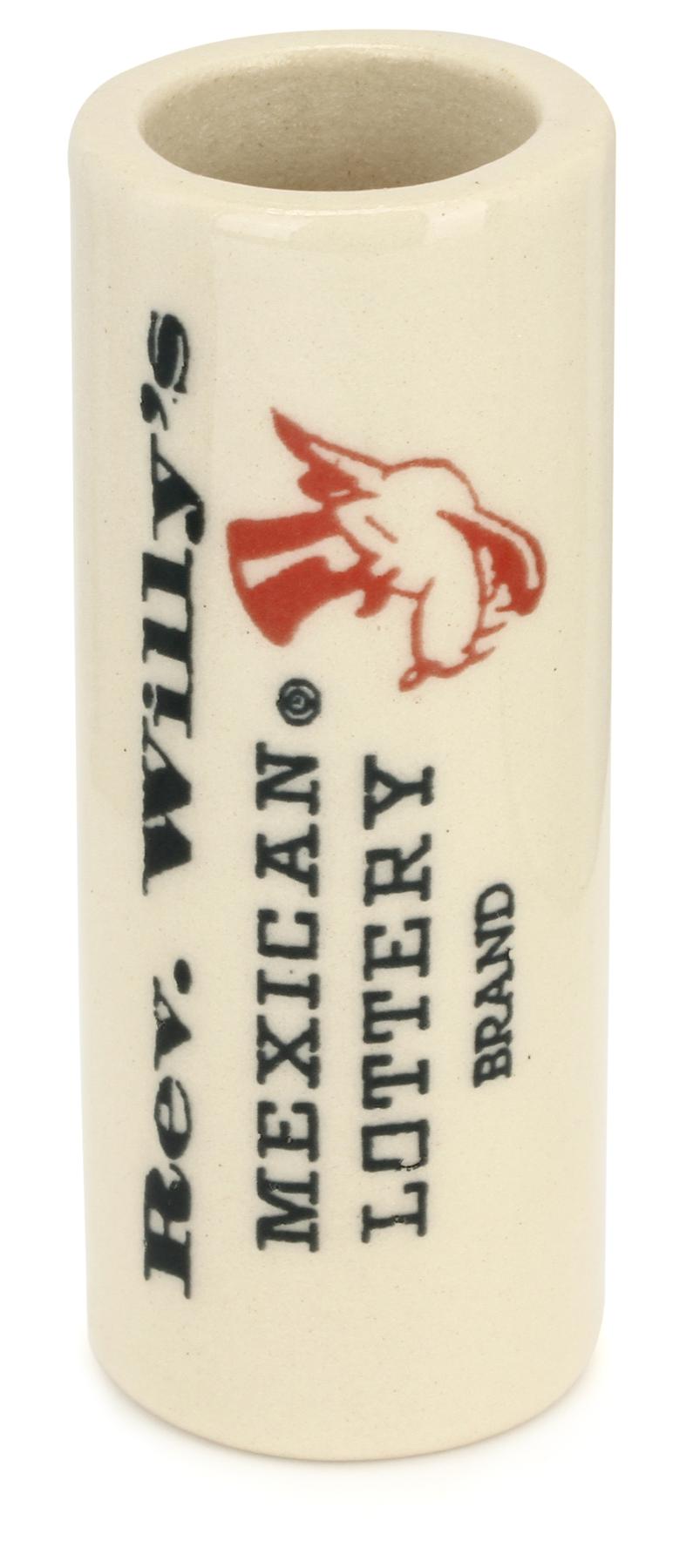 Dunlop Billy Gibbons Mojo differs from the other slides on the list as it is made of a different material, porcelain. It offers a mellow blues sound between bright glass and tinny metal sounds, just like the blues-master Billy Gibbons was after.
Pros
Moisture-absorbent interior design
Great sustain, balanced mellow sound
Looks great
The slide looks great, and the moisture-absorbent interior design gives your finger comfort and stability. However, porcelain is a highly delicate material, so you must take extra care when using the slide.
This one is a great candidate if you are after a mellow-sounding bluesy slide with less brightness.
| | |
| --- | --- |
| Material | Porcelain |
| Weight (Large) | 2.4 oz (68 gr) |
| Size | Large, X-Large |
| Length | 2.76" (70 mm) |
| Sound | Mellow blues tone with great sustain |
What is a guitar slide?
A guitar slide is a cylinder-shaped tool often made from glass, ceramic, or metal, which is placed over a finger to slide up and down the fretboard, creating smooth and unique sounds from one pitch to another. 
The story of the guitar slides dates back to the late 19th century when a guitar player in Hawai started using a metal bolt, sliding it on the strings of his instruments. Later, the sound amazed many musicians in the United States, and many guitarists deployed the technique. Since then, slide guitar is often used in blues and country music and occasionally in rock music.
Is a guitar slide easy to use?
Fortunately, playing your guitar with a guitar slide is pretty easy to learn. There are some key points to take into account, such as the tuning, the location to create the notes with your slide, which fingers to use, and muting the strings.
Do not worry, as it is a pretty easy technique that you can learn and start playing with just a little bit of practice, even if you have never touched a guitar slide before. Tune your guitar, try to gently touch the strings in a parallel way, slide between the frets to create the desired notes, and do not forget to mute strings while sliding.
If you are more of a visual learner, check out this beginner guitar slide lesson to get started.
Can a guitar slide damage the strings?
No, guitar slides do not harm the strings, frets, or your fretboard at all. But, using alternative tunings while playing with guitar slides may put a lot of stress on your strings, shortening their life or causing tuning instabilities.
What are the different types of guitar slides?
Today, there are three popular types of guitar slides that you can choose from depending on your needs and the tone color you want. These types are glass, metal, and ceramic.
Glass slides offer a smooth and warm sound, while metal slides provide a brighter and rougher sound. Ceramic slides are relatively new compared to the other materials, and they provide a more balanced sound between the metal and glass slides.
Besides the material, there are other factors, such as the thickness and the length of the guitar slide. There are full-length guitar slides that are around 2.76" (70 mm) and cover your whole finger, and there are knuckle-length guitar slides that cover only a part of your finger. The guitar slides also differ in thickness which heavily affects the sound.
Thinner slides are easier to control as they allow players to feel the strings more than the thicker slides. But, they are not as durable and rigid as the thicker ones. Thicker slides are harder to control, but they provide a warmer sound with better sustain.
What is the best material for an acoustic guitar slide?
I can not say any of the materials is "the best," as all materials have advantages and disadvantages. The best slide will depend on your needs and the style you play.
What to look for when you're planning on buying a guitar slide?
The things you should consider when buying a guitar slide are the material and the thickness as they affect the sound heavily.
Furthermore, you should check for the weight, size, and length as they are closely related to the feel and control of the slide. You can not play with a slide that is too small or too big for your hand, so it is better to try and buy afterward.
And finally, you should check the looks of the slide, because, you know, the prettier, the better.
Verdict
Guitar slides are extremely fun-to-play with cool-sounding tools that can add a bit of spice to your playing style. Luckily, they are highly affordable and easy-to-use tools that you can quickly grab and start playing with. As now you know the top choices in the market, and what to look for in a good guitar slide, you can step into this world without hesitation.
My top recommendation would be the Dunlop Moonshine ceramic guitar slide, as it offers a warm and balanced tone with high comfortability.
If you want something more affordable, you can check out the Ernie Ball Glass Slide, as it features a high value-for-price ratio and is a great-sounding tool for beginners.